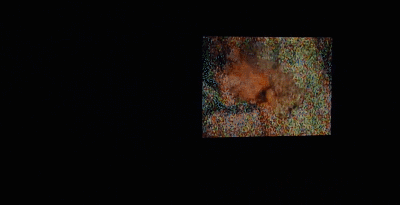 Helen Adamidou's kissing couple. The grimy, scuffed wall matches the texture of the glitch and modification in the image itself.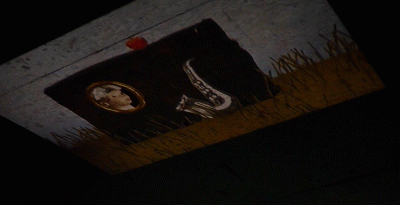 Hendrik Niefeld's video on the ceiling. Note the slow pacing. It wasnít captured in this clip, but the mannequin blinks and a tiny fly moves around the apple.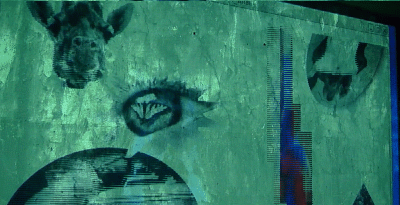 Lorna Millsí tightly composed gif plays with violent, offensive, or seemingly puerile subjects. The images are cut and distorted and the sequences are clipped down to the most essential frames. Some of these moving parts fall neatly into synchronization which can have the effect of making one image seem to affect another -- the thrashing of one gif causing another to topple.